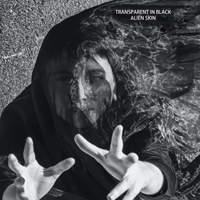 'Transparent In Black' is my fourth EP release this year. The EP is now my preferred release format. It can be produced and made publicly available far more expediently than a 10+ track album.
Positive response to an artist's music from followers, old and hopefully new, does so much in motivating and driving us, and certainly me, to continue creating and releasing more work. Taking a year to produce and release a full album isn't fulfilling to me anymore, and sales are never sufficient to provide satisfaction commensurate with the amount of work I put into producing the work.
And so here I am with the new EP. The opening track is a paean to Bauhaus, the band, if anyone's curious.
01 She's a Fan
02 Transparent in Black
03 Escape from Myself
04 Where Do I Go?

The EP is available from BANDCAMP.
Cheers,
George