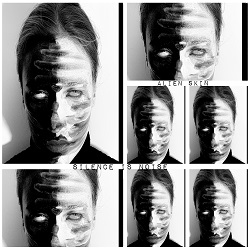 New single release, Silence Is Noise. 

The sessions beginning May 2023 that produced 2 related EP's, These Days Are the Darkest and Black Dance Days, commenced with the completion of this track which was never used.

I wrote, in all, 9 songs, 8 of these ending up on the EPs. I had no plan, it just unfolded this way. 

'The Sedative Is Wearing Off' is a song from my recent album release, Negative Plus, being one of the most popular tracks. I took the idea of the bass sound and movement from here and used it to inspire new work, which ended up as Silence Is Noise. The next track I wrote, Diazapam With Milk had little connection to the former, nor did the following songs from These Days are the Darkest. Hence, I shelved SIN. Wishing to continue the theme with another 4 songs, I produced Black Dance Days in the next few weeks. These 2 EPs are part of the Dark Days EP Series, I shall eventually release them as compilation album.

That left me with Silence Is Noise which remains, for me, an important part of the set. It's now available as a standalone track from my Bandcamp store.